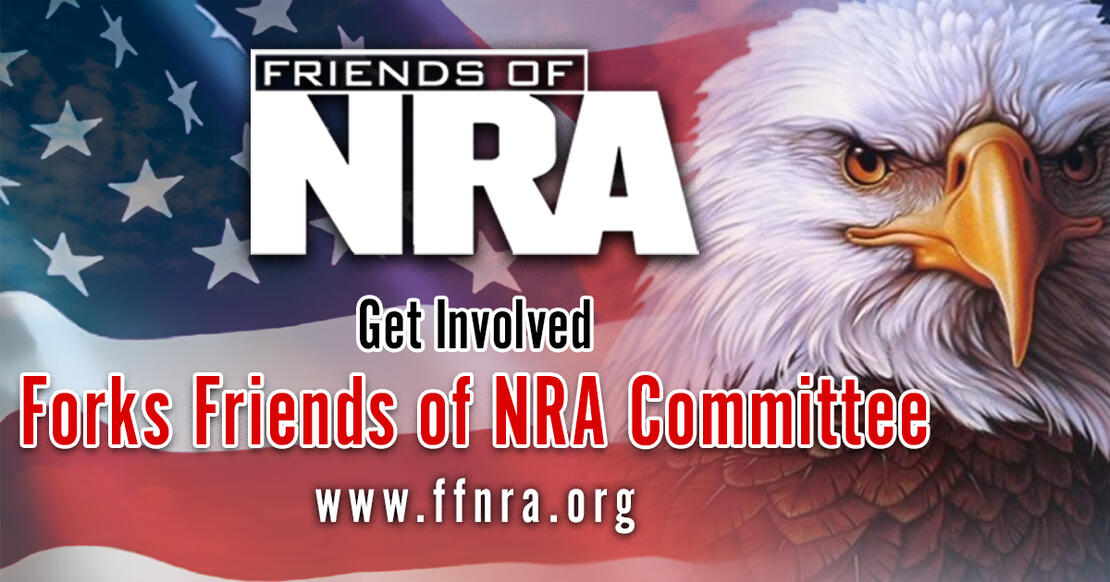 2023 Forks Friends of NRA Banquet
Sold-out Event
Check back soon for information on next year's event.
Stay Informed - please subscribe to our mailing list and like us on Facebook.
Subscribe to our mailing list - Like us on Facebook
---
About Us
Forks Friends of NRA is your local Grand Forks based chapter devoted to protecting the future of the shooting sports.Since its inception in 1992, Friends of NRA has held close to 20,000 events, reached over 3.7 million attendees and raised more than $740 million for The NRA Foundation, a 501(c)(3) charitable organization. Each year, The NRA Foundation allocates half of all net proceeds to fund projects within the state in which the money was raised and uses the other half to fund similar projects with a national scope.Previous grants have been awarded to Forks Rifle Club, EGF Rod & Gun Club, Females for Firearms UND, Red River Marksmanship Center youth program, Minot Rifle & Pistol, Red River Area Sportsmen's Club, 4-H, Boy Scouts, NDSU Shooting Team, and many other shooting sport organizations.Our yearly Forks Friends of NRA banquet features great food, prizes, exclusive limited edition merchandise, game tables, and both a silent and live auction. In addition, pre-event raffle tickets are available while supplies last from your friendly NRA committee members! Please join your fellow sportsmen and friends to support youth development in the shooting sports.